About Us

History




Events

Birthdays

Weddings

Parties





Grand Openings



Company Banquets



Products
Cakes
Flowers
Balloons
Gift Baskets



Services

Delivery
Voice Talent



Limousine Service





Our Clients

Baranco Automotive

Delta Airlines
Kiss 104.7 FM

Hot 107.9 FM

Home Depot

V-103

Coca-Cola

Nationsbank

WAGA (FOX5)

TBN

WSB-TV



American Airlines



Spelman College



Georgia State Univ.


Don King Productions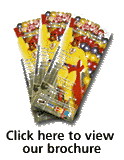 Delivery
If there's a special occasion on your horizon… or if you just want to say "You're special" to someone close… talk to the creative specialists at Mobile Expressions. Parties or weddings… company promotions or whatever… Mobile Expressions knows what it takes. We'll decorate anything! Cars, party rooms, backyards… even bathtubs… take on an exciting new dimension with balloons and banners from Mobile Expressions. When you want to make an impression… make it with Expressions. Mobile Expressions!



Ask your Mobile Expressions representative for more information when your call is taken.

Delivery

Daily Delivery Schedule

All orders placed by 11:00 a.m. will be delivered the same day before 6 p.m. Orders placed after 11 a.m. will be delivered the next business day. Orders on Saturday will be delivered on Monday. Sunday delivery available by special arrangement made at time order is placed.

Pickup Orders (Georgia Residents)

Items ordered may be picked up from our show room, 4336 Covington Hwy., Decatur GA. 30035, during normal business hours. 3 hour notice minimum required for Balloon Bouquets and Balloons Wraps.

METRO ATLANTA ZONES

Our delivery areas are divided into zones, delivery charges may vary.

Custom Orders

All custom design work requires consultation with our designer. Gift Baskets, Floral Designs and balloons Imprints require prepayments 100% when order is placed.

Shipping and Handling

Mobile Expressions Inc. delivers in all areas listed under zone 1-9. For delivery to other areas we utilize the U.S. Postal Service, UPS, Fedex or in the case of fresh flowers and Balloon service we use our wire service CARIK, FLORA FAX, and TELEFLORA for fresh flower and Balloon dispatch for balloon delivery.
Mailing Address

Mobile Expressions Inc.,
2221 Peachtree Road NE
Suite D-297
Atlanta, GA 30309

Showroom

Mobile Expressions Inc.,
4336 Covington Hwy
Suite 108
Decatur, GA 30035
Contact Us via
Phone: 404 286 8384


accepted
Cakes | Flowers | Balloons | Gift Baskets | Balloon Delivery | Home
Copyright © 2002 Mobile Expressions Inc. All rights reserved. Use or duplication
without expressed consent of Mobile Expressions Inc. is prohibited.
Mobile Expressions is a registered trademark. CAPTAIN Expressions is a trademark of the
Mobile Expressions Corporation.